How to Add Personality to Online Conversations
How to Add Personality to Online Conversations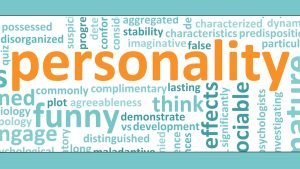 Do you worry about being boring or plain in chat rooms? Because we've gathered some tips for making your personality shine during online conversations.
---
Use Plenty of Emojis
There are now over 2,000 emojis to choose from. These highlight your conversations with plenty of emotion so your statements get across in the proper way. Just make sure you are aware that some emojis carry a double meaning that might not be appropriate in some settings. So unless you are having a sexy chat try to avoid the peach or eggplant emoji!
---
Try a GIF or Two!
A GIF is a simple moving image that can convey a lot of emotion. They really show a person's attitude since you can use GIFs from your favorite TV shows and movies to get points across. Also, these are a great way to spice up text chats that also allow images. Make sure you keep it interesting.
---
Share Photos of Yourself
Most chat sites these days allow media sharing. If you share a few pictures of yourself it really helps to show off what your personality is like. That way, people can picture you saying the things you are saying, and how you are saying it. But make sure the photos are always appropriate for that type of chat room.
---
Try Video or Audio Chat
Even with all of the above, it can still be hard to convey whatever emotion you mean to impart to a chat room through text. People can misread your intention easily because they can not hear the tone of your voice or your expressions. That's why it could be great to try a video or audio chat instead. This will allow more of your personality to shine through so people can get to know the real you!
---
About The Author. — Chatomg is an expert in communication and contributor to Joingy, a chat app to meet strangers. Visit their Official Blog for guides on similar chat topics.