Should You Rotate Between Chat Sites? (Pros & Cons)
Should You Rotate Between Chat Sites? (Pros & Cons)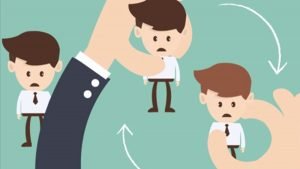 Chat rooms are a great tool for those of us who appreciate having digital friends. However, did you know that you do not have to use only one at a time? Rotating between different sites can be great for your online life. Although, it has some downsides as well. Read these pros and cons to see if you want to stick with one favorite chat site or rotate between a whole bunch of them.
---
Pro: Lots of Variety
Variety is the spice of life! When there are many different chat rooms available, you might be happy to have more opportunities in your online life. Most people have more than one interest, so it makes sense that you would want to find chat rooms on several topics that you enjoy. Not to mention, it's a great way to satisfy all your interests!
---
Con: Hard to Stay Organized
If you use multiple chat rooms, you might have a hard time staying organized. Variety is the spice of life but that doesn't make your memory any better. You might forget people's names or who your friends are on different sites. Also, it could get confusing to figure out what you've told people about yourself. In order to avoid this, take notes about each friendship to stay organized.
---
Pro: You Don't Get Bored
If you do the same thing every single day, you might get kind of bored. This transfers over to chat rooms too. If you talk with the same people about the same topic every day, you might get kind of tired of it. That means that if you shake it up with different topics you can always find something new to interest you in the chat rooms and it might help you stay more engaged in your chatting experiences.
---
Con: Connections Take Longer
If you rotate between chat rooms you may not be devoting enough time or attention to one specific one. That means it may take you a bit longer to make genuine connections and online friendships. If that is not a huge priority for you, then using multiple at once could be a great idea. If it is important to you then you might want to experiment with just using one chat site at a time so you can find genuine friends online.
Now you have some more information that will help you make the decision. Bounce around between different chat rooms or stick with one favorite one? Both choices have ups and downs, and either one could lead to a great online chatting experience!
---
About The Author. — Chatomg is an expert in communication and contributor to Joingy, a chat app to meet strangers. Visit their Official Blog for guides on similar chat topics.