3 Ways to Spend Your Night in Chat Rooms
3 Ways to Spend Your Night in Chat Rooms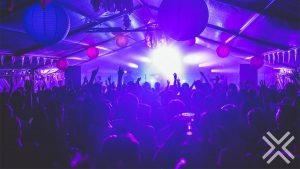 To some people, spending a night socializing with people sounds like a bit of a nightmare. However, when you come to online chatting, you can make socializing a better situation even if you are very shy. It might seem really geeky to spend your free time chatting online, but it's actually a great way to make friends and take up some time when you don't feel like going out.
The following are three ways to spend your night in chat rooms instead of out at a crowded bar or nightclub.
---
1. Discuss Hobbies
Instead of joining a generic chat in which it might be hard to figure out what to talk about, you could join a chat on a specific topic. It's probably best if this is a topic that particularly interests you, like a hobby or interest that you have. This is cool because you could actually learn something about something you're already in while you make friends who also have similar interests. This is a great way to unwind after a long and stressful day.
---
2. Chat With Singles
If you're single and ready to mingle, why not join a singles chat? You might be able to meet someone else who is compatible with you who could turn into someone special. Just because a relationship starts online doesn't mean it can never move into the real world. These days there are plentiful relationships that have started on the internet and that doesn't make them any less valid. Romantic relationships can be better when they start online because you get to know someone before you even meet them in person!
---
3. Join a Local Group
When you do an online chat with people who live in your local area, there is a high chance of you meeting people who could become your real-life friends. This is a great idea if you have just moved to a new area and are hoping to make friends. It's also a great idea if you just need new friends where you live. Remember, always meet a new person in public for the first time to make sure you feel comfortable with them. Never go to a private residence of personal office when meeting someone from the internet for the first time, no matter how well you think you know them from chatting online.
Now that you have some ideas for a fun afternoon or evening of chatting, make sure you get started soon. Make the friends you want and have an exciting time making new friends.
---
About The Author. — Chatomg is an expert in communication and contributor to Joingy, a chat app to meet strangers. Visit their Official Blog for guides on similar chat topics.